Are you an inspiring blogger? A small business owner? Or even an agency looking to develop websites for you clients? If so, you are probably interested in a review of FreeHosting.com's services.
And you're also probably asking yourself: Is FreeHosting.com good?
FreeHosting.com is a hosting provider that offers hosting for free to its customers.
Which is pretty awesome!
Most hosting services cost a bit of change, and if you are just starting out in your venture, you might not have a lot of cash to spend on hosting.
Because of that, this service is pretty attractive to first time bloggers, website builders, artists looking to create portfolios, and for people who like to dabble in the field for fun.
But what exactly are you getting if you sign up for hosting from FreeHosting.com? And what are the cons of using a free service instead of purchasing a hosting plan?
Well, let's get into it to find out…
Before we do though, make sure to check out my favorite hosting service: Bluehost.  They offer hosting services for a little as $2.95 or $3.95 a month (which is so cheap!). Their hosting fixes all of the problems that arise when using FreeHosting.com, and only for a little bit of money each month.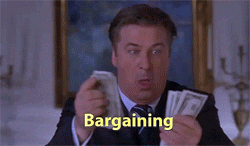 Okay, now let's get started with our FreeHosting.com review…
FreeHosting.com Review: What Do You Get?
When you sign up on FreeHosting.com, you are essentially signing up for storage space for your website on the internet. (Same thing with other hosting websites.
FreeHosting.com also offers a bunch of their tools for free besides just hosting, such as:
Free Setup

Free Images

Free Photo Albums

Free Music Files

Free Video Hosting

Free Blog

Free Forum Setup

10 GB of disk space

Unlimited bandwidth

1 hosted website

1 email account

1 MySQL database
Their free plan doesn't allow for any subdomains or domain aliases. Also, PHP mail or SSL are provided as paid add-ons to the free plan.
As your website grows and you need more functionality, they also offer upgraded plans.
Their paid hosting plan is only $7.99 a month.
Having the ability to grow into these plans is great for bloggers and entrepreneurs just starting out. As your business grows and brings in more cash, then you can upgrade your hosting plan to fit your needs.
According to FreeHosting.com, their paid plans not only allow you to take advantage of all of the features offered with their free hosting plans, but also all of the additional features listed below:
Unlimited Disk Space

Unlimited Bandwidth

Unlimited Hosted Websites

Unlimited Email Accounts

Unlimited MySQL databases

Unlimited Subdomains

Unlimited Domain Aliases
The paid plan has all of the functionality that would be needed for more advanced websites. This functionality is similar to what you would get from other hosting services, like GoDaddy or Bluehost.
FreeHosting.com Review: What Are The Negatives?
Unfortunately, there are several negatives about using this service.
Obviously the one big positive is that the plan is free. Which is great for someone who is starting out with not very much cash. Or someone who doesn't care at all about making money, and simply wants to create a website as a hobby.
But, if you are looking to create a business or a blog that makes you money, this solution might not be the best for you.
While researching online, I found the following issues repeatedly mentioned:
The free plan still costs money. While the free plan allows you to host your website for no money, you still have to pay for a domain name. "Hosting" is the space where you have your website, and your "domain" is the actual address where that space is kept.
Domain names can range in cost from $7.99 all the way up to several hundred dollars. You also have to renew your domain in a regular cadence, usually every year or two.
And usually when you buy a domain name you also get web hosting services for pretty cheap from that same provider. So while the free hosting is great, it isn't a truly "free" way to start your website.
I have known several people that have started out with freehosting.com and buy their domain from another service, and then end up switching to the hosting services of their domain provider purely for the ease of having everything in one system.
Also, those providers generally have way better services.
The websites are slow. You get what you pay for! And in this case, you aren't paying for anything, so you can't expect amazing quality.
Think about when you take your car to the car wash. If you pay $20, you will get an amazing quality car wash. If you take your car over to your parent's house and have your dad do it for free with a hose, it probably won't be as good.
Apply that same mentality to freehosting.com. When reviewing freehosting.com, you have to have this mentality. While it is awesome that the service is free, that doesn't mean that it is an awesome service.
Without a solid revenue stream freehosting.com has to provide a budgeted, or "economical", version of hosting. So you aren't going to get all the bells and whistles that you would get from a company like Bluehosting.
Because of this your pages might load slowly, videos might have a hard time playing, etc.
You might be thinking: that's not a big deal!
Well, sorry to break it to you, but it definitely is.
Today's web surfers are use to super high speeds, and if it takes your page more than a few second to load, you will have a horrible bounce time and bounce rate. (Bounce rate is the amount of people who leave your site, and bounce time is the amount of time someone is on your site before they leave.)
If you are trying to catch someone's attention while they are on your website, having a slowly loading page will make it extremely hard for you to achieve that goal.
Support is not so supportive. I personally don't have any experience with the freehosting.com support function.
However, I have read online that they tend to be hard to work with. It can take several days to hear back from them, and sometimes they are even unresponsive.
For anyone who isn't a tech wiz, this can be catastrophic to business pipeline.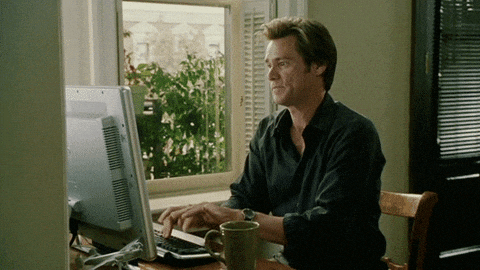 So many businesses rely heavily on their website as a revenue producer, so if something is wrong with the virtual storefront for several days, it can be detrimental to revenue. Especially small business owners just starting out!
FreeHosting.com Review: Who Should Use These Services?
Now that you understand the high level pros and cons of the service after going through our review of FreeHosting.com, let's discuss who this service would be best for.
Since the service is free, you would think that anyone on a budget should go with this plan.
I would agree with that, to some extent.
Let's add a modifier: Anyone who is on a budget and has some tech skills should go with this plan.
Since the support for the product isn't great, I definitely wouldn't start out with this program if you aren't already comfortable with building websites. Especially when there are super cheap hosting plans (BlueHost has this plan for $3.95 a month) that have premium support for their users.
So let's say that you are on a budget, and you do have tech skills. And that you are looking to open an online store, or a blog that you plan to monetize. Should you use freehosting.com then?
My answer would be no.
Consumers aren't forgiving, and nothing irritates them more than having to wait for your website to load to get to your content. The internet has made us all impatient!
Think about your own experiences surfing the web. Would you stay on a website where every page you wanted to visit took 30 seconds to load? I don't know about you, but I wouldn't even last past the first page.
Basically, there is a really small, finite group of people who this is actually a good product for.
Here are some examples of things I think would do well with freehosting.com:
An artist's portfolio

A virtual resume for an executive

A family blogging and scrapbooking site

Scholarly or research blog
And here are sites that I think should definitely look into other hosting providers:
Any website associated with an established business

Startups

Bloggers looking to make money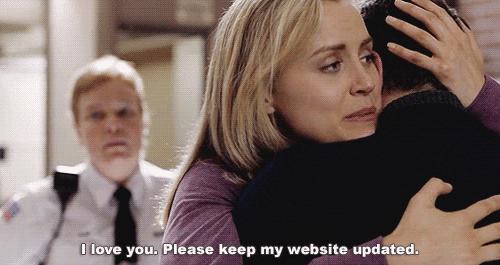 And even then, if you are in the top category where you website is a good fit for freehosting.com, I would make sure that you have a high level of comfortability with technical activities.
FreeHosting.com Review: Alternatives
If you don't fit into the category above that would be best for using FreeHosting.com, don't worry! In this review we have also included alternatives to freehosting.com so you can find a hosting plan that works best for you.
If you are looking for another budget hosting provider, I would check out x10hosting. They are one of the best free hosting companies. If you absolutely want to us a free hosting client, I would recommend using them.
With my link above you can get access to their free plan program. Their free plan has a lot better reviews than freehosting.com, so this could be a better solution for someone who is starting out on a minimal budget.
One of x10hosting's best features are its forums. They have forums with tons and tons of threads that you can use to ask questions, find answers to any questions you have, and chat about all things related to the web. It is a great resource for novice website builders!
X10hosting also has unmetered bandwidth and disk space. This means that unlike other free hosting plans, your website won't be super slow to load pages.
You will still run into the same issue with x10hosting that you'll also have with freehosting.com: even though the service is free, you still have to pay for the domain name.
My favorite hosting plan is definitely from BlueHost.
If you use my link above you can sign up for one of their best deals ever: premium web hosting for only $3.95 a month.
Yes, this is a bit more expensive than using a free plan, but it is so worth it.
If you are looking to grow your business or your blog, it will be nearly impossible to get the rate of growth that you want while using the minimal tools that free plans provide.
Most people who sign up for the free plan have to buy their domain, and then get frustrated 6 months later with the quality of their hosting. And then they end up buying a premium plan anyways. Which is a pretty big waste of time and money!
But with this Bluehost plan, you can get access to the best premium hosting plan on the internet for pretty cheap! Here is everything that the plan offers:
Free domain name with the purchase

50 GB of space

Unmetered bandwidth

Up to 25 subdomains

5 emails accounts

100 MB of storage for each email account

Free SSL

1 click wordpress install (which is super useful!)

24/7 support from the company

30 day money back guarantee
The big selling points for me are the bottom three.
1) Setting up a wordpress theme on your website can be pretty tricky. With Bluehost they have a 1 click system that easily installs themes for you.
We covered in our freehosting.com review that if you don't have any technical skills that setting up your website could be a little tricky. Bluehost's features completely fix that problem for you.
2) You'll receive 24/7 support from the company! If you are anything like me when I first got active on the internet, you probably don't know what you are doing.
Yes, you can be resourceful and find tutorials on the internet, but sometimes we just get stuck. That is why their support is so amazing.
3) A 30 day money back guarantee is the epitome of a smart business decision. If you try bluehost and you don't like it, then you haven't spent any money! Which would be the same result as if you started with freehosting.com to begin with.
In my opinion, Bluehost's plans and resources are worth way more than what buyers pay for them. It is a steal! I would recommend trying their plan first, before moving onto a plan from x10hosting or freehosting.com.
Our Final Thoughts On FreeHosting.com
After completing our freehosting.com review, it is easy to see that while this service is economical, it might not be the best solution for your particular situation.
Make sure to review your goals, your own technical skill set, and your budget to determine which hosting service is the best option for you.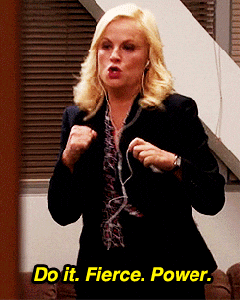 If you still can't decide on the best service, I would always recommend starting out with a user-friendly hosting provider like Bluehost to get your feet wet.