Are you an inspiring blogger? A small business owner? Or even an agency looking to develop websites for clients? If so, you are probably interested in our x10Hosting review, as well as learning about other hosting providers.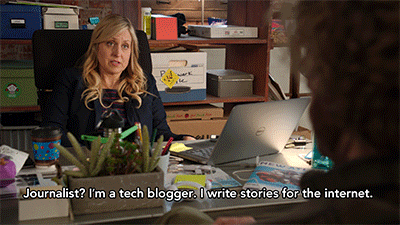 x10Hosting is a hosting provider that has both free and premium hosting plans for website builders.
You can check out their services, or sign up for a free or premium plan here.
While most free hosting providers have a reputation for providing subpar quality, x10Hosting leads the pact in this product group's overall customer satisfaction.
Because of this, x10Hosting is an extremely valuable resource when building a website. It allows you to start for free with premium features that usually only paid plans have. And that most free hosting providers usually would never provide you.
The service also has the ability to grow with you, allowing you to start with a free plan and then upgrading when it makes sense for your website.
For example, if on day 1 your website was making $0, depending on your budget you would probably want to go with the free plan. But if on day 365 you were making $1000 a month, you could then upgrade to the premium plan (which would give you even more features to help you grow).
Everything sounds great so far, right?
Not so fast!
In this blog we are going to go over everything you need to know about x10Hosting: their pricing, different plans, problems with the service, pros and cons, who the service is best for, and alternatives. Then we can give a final recommendation on the service.
Now let's dig in to see if x10Hosting is right for you!
Before we get started make sure to check out my favorite hosting service: Bluehost.  They offer hosting services for as little as $2.95 or $3.95 a month (which is so cheap!). Their hosting fixes all of the problems that arise when using x10Hosting, and only for a little bit of money each month.

x10Hosting Review: Pricing
x10Hosting's basic plan is free! So the cost is: $0.
I know what you're thinking- nailed it! I found the perfect solution!
Well, there are a few issues with their free plan. These include paying for a domain, lack of customer service, and the inability to monetize. We will go over each of these more in depth later on.
Also, x10Hosting's premium plan is not free.
x10Hosting's premium hosting plan has several features that solve the issues you could potentially have with their free service. The service still has its problems though, which we will cover in a later section.
x10Hosting currently offers a sliding scale for pricing of their premium plan.
The longer you sign up to use x10Hosting's services the less money you will have to spend on web hosting over the long run.
For example, if you sign up in a monthly cadence, you will end up spending $6.95 a month, or around $250 dollars in three year's time.
But if you sign up for the 3 year plan, you will be locked in at a monthly rate of $3.95, which is around $142 dollars over three years.
By signing up for the three year plan you can save over a hundred dollars!
Also good news: these rates are pretty comparable with others in the industry. I have seen rates a little bit cheaper than this (Bluehost sometimes offers a monthly rate of $2.95).
But other than that I haven't seen anyone beat this pricing with this value!
x10Hosting Review: Problems
While researching online, we found that the biggest reported problems regarding x10Hosting were the following:
Using it with wordpress

Lack of tutorials

Mixed feelings about support
If you need instruction on how to solve these, make sure to click the links in the sections below to visit our more in depth blogs.
But for now, we will just cover the problems at a high level.
WordPress Setup:
The easiest way to set up your wordpress platform with x10hosting is through the company's online resources.
They have a step by step instructional guide here, and another tutorial here.
In my opinion, the instructional guide will show you the most efficient way to get set up with wordpress quickly.  It explains how to use x10Hosting's script installer, that pretty much sets up your website for you.
You can also check out our x10Hosting wordpress setup guide here.
Tutorials:
One of the biggest problems people experience with x10Hosting is figuring out how to actually get your website set up. This is pretty common when trying to set up a website, regardless of whatever host you choose.
Fortunately, there are a ton of great tutorials out on the web to help you get up and going with your new website.
Here are a few of our favorite tutorials from x10Hosting:
Creating a Website Using the Sitebuilder 
How to Add Your Own Domain Name
Support:
x10Hosting has amazing support compared to other free hosting providers. You can visit their help center at any time and search for an issue that you are currently experiencing.
If you get stuck when setting up your website, all you need to do is visit this help center and find a tutorial to help you fix your problem.
The website also has community forums that allow users to post and answer questions related to the product. Chances are that if you haven't found your answer in the help center, you can find a previous answer, or ask a question to someone knowledgeable in the community forum.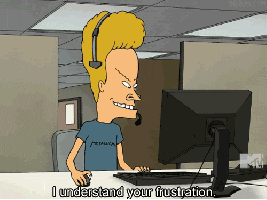 Finally, if neither of those options work for you, you can reach out to their support directly with the information on this page.
x10Hosting Review: Customer Reviews
It's always important to check out customer reviews of hosting services before actually signing up for them. This will help give you an idea of if the hosting service will work for your venture.
The best way to find a review is to type into google "the hosting providers name + review", and then search for results that contain customer reviews or testimonials. In this case you would search for "x10Hosting review".
I did this exact search, and found some pretty great customer reviews.
The website that I located had the following graph depicting the overall sentiment towards x10Hosting from their users:
From this chart you can tell that the reviews of x10Hosting are pretty mixed. Which I don't find that surprising.
People who know what to expect from a free hosting provider love x10Hosting because it is one of the best. But bloggers or new website owners who sign up for this free service expecting it to be everything that Bluehost is will definitely be disappointed. Hence, the 1 star ratings.
If you add up all of the reviews and find the average, it evens out to be 2 of 5 stars.
People also notate the great 24×7 support that x10Hosting provides in the reviews.
Here are some of my favorite positive reviews of the service:
"Fine for me, at least for now
I've tried x10hosting.com for a little more than 6 months now.
I've been very pleased by the quality of their service, which beats all competitors in several fields (such as bandwidth and disk space).
Sure, free hosting accounts only get very "spartan" support by other users in the blog, but the F.A.Q.'s are well documented, and clearly explained to me some unexpected behavior (e. g., they have a cacheing program active by default, but it can be easily disabled).
They make me feel that every piece of software on their servers is very accurately chosen, maintained and updated. I installed a WordPress site with their 1-click installer, and got the very latest version of it and of PHP, while other hosting companies usually have older versions — and my new WP site was online in record time without a glitch.
Their servers are the fastest and stablest I've "played with" up to now. Before opening an account with x10hosting I've tried over half a dozen other free hosting services for different domains in the last seven years. Their webmail service has also been very fast and reliable.
The need to login at least once a month won't be a problem unless your site(s) is/are totally static: I would warmly recommend x10hosting.com to my friends."
"They seem honest and straightforward which was a pleasant surprise after using some of the other free hosts. The only requirement is you log in once a month but at least they give you an alert to let you know."
"This hosting is the best FREE one. They have less downtime than other free hosting like 000webhost.com or webng.com or atspace.com X10 has unlimited data and bandwidth unlike the others.
While their support sucks, most of them are volunteers so I can't blame them."
"'ve been using them since high school…now I'm almost done with college. GREAT plans, cheap, GREAT support, support answer tickets within hours so its very convenient.
The forums have a great community and are very helpful. I'm john klyne, if you need help.
What else can I say…I've been with them for years and have yet to see my site down for any reason, I am a paid user and they are literally the only company that gives you UNLIMITED EVERYTHING…I mean HOLY….there is no way ANYONE ELSE OUT THERE OFFERS UNLIMITED EVERYTHHING…..x10hosting….they do.
Try it, you'll love it : ) I know I do…"
Great reviews, right?
A lot of the things mentioned in these reviews are things that I've already covered in this blog as well.
However, I wouldn't be doing my best job as a transparent blogger if I also didn't show you some of the more negative reviews.
Here are some of the x10Hosting reviews that I found to be the most brutal and cringeworthy:
"If you don't mind having your site deleted because of their incompetence x10hosting is for you
after having my site hosted there for over a year they implemented a poorly coded VPN and proxy detection script that erroneously detected my modem dedicated IP address as a VPN or Proxy resulting in an inability to login and keep my account from being suspended (you must login to their website every 30 days or it gets suspended until you do).
So I file a support ticket in which I explain that their script is flawed and a simple check on any number of sites proves I am not behind a VPN or proxy they then completely delete my site before resolving my support ticket (I had no backup due to recent hard drive failure here) when i ask why they would do that they gave a rambling cut and paste response talking about accounts getting deleted for illegal activity.
I asked them if they would act like professionals own their mistake and restore my site from a server backup that any hosting company worth its salt would have while attaching screenshots from about 5 sites all declaring my IP to be not behind a VPN or proxy and to be my residential IP address and they ceased communications.
Now lets get to their crap service, lots of downtime coupled with half working Cpanel and a poorly written custom server side caching script that makes developing a site that you have not already completed elsewhere a headache.
So again if you don't mind having your site deleted because of their incompetence and then being blamed for their incompetence go for it, otherwise avoid them like the plague"
"Incompetent support
It took a day to get the username and password working.
They never did figure out why their FTP did not work with
default FileZilla: they only support the insecure plain FTP
and Filezilla defaults to a more secure version"
"My x10hosting account was suspended
My x10hosting account was suspended, within a day of creating it. I had to create a new email address to create this free account. When asked to look at the account portal as to why it was suspended, I was greeted with "page not available" I have no idea why this happened and cant find out why. Never again X10hosting…."
"TERRIBLE HOST BEWARE!
In a nutshell I paid over $1000 total for my site. Part of that was for my software to be installed professionally, hosting, dedicated IP etec
I went to login to my site and my PREMIUM paid account was suspended for "spam" when I asked what the deal was they agev me the IP number to their outgoing email box and some lame email someone sent that had my sites name attached to the end of his email address.
No proof has been shown to me that proves I did anything wrong,but they tore my site down and are telling me that I have to build it all over again at the tune of $1000 to make sure that my "exploited software" doesn't send spam again. Yet they have never shown me ANY proof that my site or I sent spam out.
They are the most rude, unprofessional host out there,. I used their free service for a year before I paid for this site. I thought that it only seemd fair to use them since the free hosting wasnt all bad.
HUGE MISTAKE. So far they have cost me over $1000, potential subscribers, I lost PAYING members, they destoryed my Brand Image and now I have nothing to show for 4 months of work after they took my money and tore my site down. If I was going to spam, why would I wait until I paid all that money to spam? Why wouldn't I do it whiel a free hosting customer?
If you pay this company money then you get what you deserve after reading this. They WILL tear your site down without warning, they WILL blame you for it, and they ARE th eleast profesional host out there without doubt. I am contacting the BBB tomorrow as well as any other place where a cmplaint can be filed."
Pretty brutal right? (And I'm not talking about just the typos either!)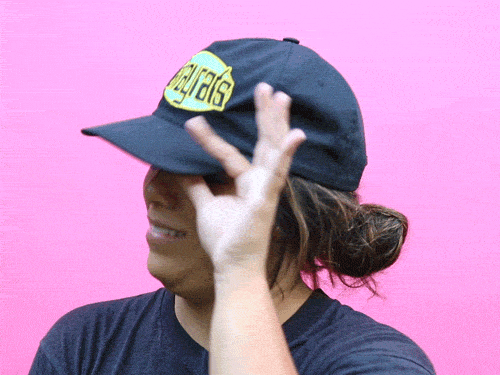 While x10Hosting has some great reviews, they also have some really bad ones. It is important to analyze these reviews objectively and then figure out what they mean to you.
It is common knowledge that someone is several times more likely to leave a review when they have had a bad experience, so take that into account when looking at the negative reviews.
Also, it is always a good idea to compare your situation (as far as website building) to another's and then compare experiences. That is why case studies are so popular! People want to see how a product impacted an organization similar to their own, not how it impacted a completely different type of business.
You can read more reviews, and see the original reviews from the customer's above, posted here: https://www.whtop.com/review/x10hosting.com
x10Hosting Review: PROS
After going over the different problems, pricing, and customer reviews of x10Hosting, it is pretty easy to see what the big pros are of using this provider.
For the free plan, you get way more features than you do with other free providers. This allows people who want to start out with a free host the ability to build more advanced websites than with other free services that provide the bare minimum to customers.
One of the biggest pros of the free plan is the online help center. Most providers that offer free hosting don't have great resources for customers who have trouble with their products.
x10Hosting's resources are phenomenal compared to these other providers. They offer a forum where you can chat with other users about your issues, as well as a library with help guides that you can follow to troubleshoot any problems that arise while using their product.
The pros of using their premium plan are even greater. First of all, it is very cost effective for all the features they provide you! The only hosting provider that I have seen come close in quality and pricing is Bluehost.
Aside from price, x10Hosting gives premium users unlimited everything. Space, bandwidth, you name it. That is really hard to find out in the market, let alone at such a cost effective price!
x10Hosting Review: CONS
If you have read my fully x10Hosting review thus far, the cons should be pretty obvious to you. The biggest being that, really, you get what you pay for in the hosting world.
If you are going to use the free hosting plan, but expect the same type of product and services that you would receive from Bluehost's premium plan, then you will be disappointed. It is that simple.
So if those are your expectations, any free provider will disappoint you, not just x10Hosting specifically.
Another con that I have heard (but not personally experienced) is that the x10Hosting's premium plan features are great, but they aren't as up to par as other providers (like bluehost).
I have also heard that while x10Hosting has great support features like tutorials and community forums, other providers have better direct support via email or phone.
x10Hosting Review: Who is it Good for?
Basically, there is a really small, finite group of people who this hosting service is actually a good product for.
Since there are other cheaper premium plans that have better features, I would recommend using those instead of the x10Hosting plan.
But as far as a free hosting provider, you really can't do better than x10Hosting.
Here are some examples of things I think would do well with x10Hosting:
An artist's portfolio

A virtual resume for an executive

A family blogging and scrapbooking site

Scholarly or research blog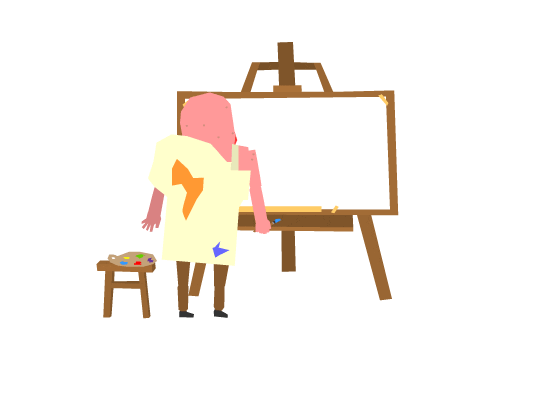 And here are sites that I think should definitely look into using other hosting providers:
Any website associated with an established business

Startups

Bloggers looking to make money
And even then, if you are in the category where you website is a good fit for x10Hosting, I would make sure that you have some decent tech skills. This will allow you to much more easily troubleshoot with x10Hosting's documentation.
If you don't have any technical ability, pay the few extra dollars a month and use Bluehost for the extra technical support.
x10Hosting Review: Alternatives
I think the best alternative to x10hosting is definitely Bluehost. For only a little bit of money each month you get an amazing service. And it is fairly cheap compared to other hosting providers that offer the same services!
If you were to switch to another free hosting service, you might see a few differences in specific features. But you will never get rid of the general problems that arise from using a free service to begin with.
However, if you must use another provider besides Bluehost, I would recommend checking out 000webhost. They are very similar to x10Hosting, and people generally have a really good experience with them. 
In my opinion, 000webhost is x10Hosting's biggest competitor in the freemium hosting space. You can read more about how these two services compare with my blog here.

x10Hosting Review: Final Thoughts
x10Hosting is one of the best free hosting providers available today on the market. Their service is great for people just starting out and that have limited funding.
With free tutorials and different community forums, users find that x10Hosting has superb support when compared to other providers.
However, as with all free hosting providers, there will always be limits as far as functionality. If you are at all concerned by that, make sure to check out my favorite provider: Bluehost.
THIS POST MAY CONTAIN AFFILIATE LINKS. PLEASE READ MY DISCLOSURE FOR MORE INFO.