If you are trying to find a good hosting provider, you have probably been debating using x10Hosting vs 000webhost.
Which one is better? Which works best for my situation? Which has a better reputation?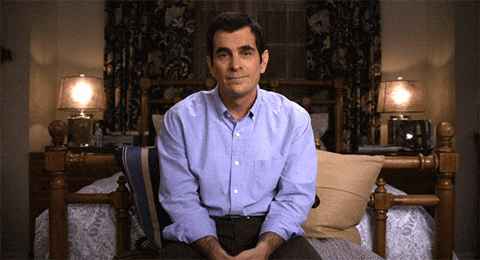 Well, while both services have great pros and cons, there are definitely ways that they differ from each other. It is important to analyze all of these pros, cons, and differences to find a hosting service that is best suited for your own situation.
So whether you are an aspiring blogger, a small business owner looking to make your first website, or a professional working on your organization's website, you'll be prepared to choose a hosting provider after reading our x10Hosting vs 000webhost analysis.
x10Hosting vs 000webhost: What do people look for in web hosting services?
There are tons of different features and benefits people look for when trying to decide on a hosting provider. You don't need every single feature or benefit to be successful, but it is important to find out what features will be vital to your success.
Here are some of the common benefits and features of hosting programs:
Fast page load times

Great support

Community resources, forums, guides, and tutorials

Good uptimes and downtimes

Security

Ability to work with domains

Fair initial price and renewal price

Upgrade options for growth

Guarantees to satisfy your purchase

Easy to install system
Depending on your specific situation, you may not need some of these features. Or you could need more advanced features than listed above.
Take for example an aspiring fashion blogger. Let's say that this aspiring blogger has very limited technical know how. Because of this, he or she might be willing to pay a higher price to receive better support features such as a hotline, forum, and downloadable guides for the product.
Or, think about what you might need for a family picture sharing site. Page load times are known to frustrate customers and make them abandon pages on your website, increasing your bounce rate exponentially. But, if only your family members will be viewing this website to look at your pictures, page load time might not be as big of a concern for you. In this case, you could spend less money on a service that has slower page load times.
You can see from the examples above what features your website needs from a hosting service really does depend on your situation. Make sure to analyze the purpose of your website, and any gaps you might have in the deployment or usability of your website that could harm that main objective.
x10Hosting vs 000webhost: x10Hosting Pros and Cons
One of the biggest pros of x10Hosting is their free hosting plan. This plan allows users to start out using the service for free, and then upgrade at a small cost per month once their needs have grown to justify that expense.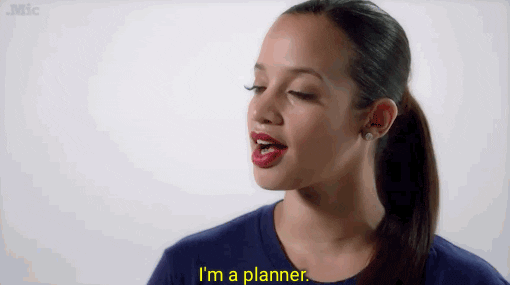 The premium plan is also at a really great price per month, so all and all this service is fairly cost affordable, regardless of your website's size. Their monthly pricing ranges are below:
Month-to-Month: $6.95/month
1 Year Contract: $5.95/month
2 Year Contract: $4.95/month
3 Year Contract: $3.95/month
Along with being pretty cost efficient, x10Hosting has a pretty good support structure for being a value hosting provider. They have support that you can contact, as well as an online portal that has discussion forums and tutorials.
While this isn't the same amazing support as some providers (ahem! cough cough, check out bluehost), it is a pretty outstanding amount of customer care when compared to other providers who offer free services.
Another pro is that x10Hosting gives you pretty much unlimited everything. You won't run out of bandwidth or storage space, which is also pretty amazing for a free service provider.
x10Hosting also has a website builder and a 1 click installer to get your website up and running quickly. This is really important for people who don't know how to code. It is easy to get bogged down in the development of a website, especially if you are lacking advanced technical skills. Because of this, these are fairly valuable features.
Finally, x10Hosting is fairly reliable. Free hosting providers generally have a reputation for not lasting too long, which can create a horrible customer experience. Imagine all of your hard work creating a website (which is a process that can last months), just disappeared because your hosting provider ghosted off the internet.
That would be awful! But thank goodness, when you use x10hosting you don't have to worry about that.
So, now that we have covered the pros of using x10hosting, let's talk about the cons. Make sure to read our comprehensive review of their services here. 
When comparing x10Hosting vs000webhost, it is important to not only look at the pros, but also the cons. This is because depending on your business's objective, one of the cons might be unacceptable for your strategy.
While x10Hosting's service is really great for a provider that offers a free plan, it is nowhere up to par with the big players in the industry. This is fairly obvious when you read online reviews. People expect the world for a free service, which just isn't realistic.
You get what you pay for, and in the case of the free plan, you aren't really paying for anything. So yes, they aren't as amazing as other premium providers, but compared to other free providers, they are pretty top notch.
I have also heard that the support isn't as great as a premium provider like Bluehost, even when using their premium plan.  Yes, they do have a support portal and awesome resources for troubleshooting, but the direct support seems to be lacking with customers.
Finally, from looking at different customer reviews, it seems like x10Hosting suspends accounts occasionally for random reasons. This can be pretty frustrating when you are trying to run a business or grow a website online.
x10Hosting vs 000webhost: 000webhost Pros and Cons
In my opinion, 000webhost is x10Hosting's biggest competitor.
They have very similar business models. Both offer a free plan as well as a premium upgrade for when your business or website has grown enough that extra features are needed.
Now that you understand 000webhost's business model, let's get into the pros of using their service.
One of the first pros is the cost. You can't beat free, and then once you upgrade it is still pretty cost effective.
They offer two premium plans: "single" and "premium".
The single plan is $0.80 per month, while the premium plan is $3.49 per month. The two plans are very similar, but the premium plan offers more space, faster speeds, and unlimited bandwidth.
000webhost has a free website builder and a 1 click installer that will get your website up and running in no time. They also have a free FTP and file manager which comes in handy when you are making big changes to your website or need to store large amounts of data.
With your 000webhost plan you will also get a SSL certificate. This certificate ensures your website's safety, and is a way to show your website visitors that their information is safe while browsing on your website. (Several studies have shown that when websites don't have a SSL certificate and the browser's default warning appears, that visitor will immediately bounce.)
Here is what that looks like:
Read more about this here: https://www.entrustdatacard.com/blog/2018/january/use-ssl-to-avoid-browser-warnings-that-threaten-website-traffic
You've probably seen this before, right?
I immediately leave the website when I see this (like many other people browsing the Internet). So this feature is pretty great for ensuring your success.
Another big pro of 000webhost is that they don't put ads on your website. A lot of free web hosting services put their ads or a partner's ads on your website in exchange for providing you the hosting for free. This is how they make business while still offering a free product.
But, depending on the ads they put up, this could be very disturbing to your audience. You can't control what types of ads they show, and this lack of control really bothers people.
It makes sense: what if they put up ads for your competitor on your website? That would be horrible for your business.
So, not having to worry about this with 000webhost provides a peace of mind for website owners.
One of the biggest cons of using 000webhost is their lack of support. With their free plan you aren't provided support, but only allowed to ask questions in a forum with other users.
If you are a tech whiz this might not scare you, but if you aren't technically gifted this could be a huge problem. When you get stuck, you will have no one to call or email that can help you get "unstuck". Also, while one of the most impressive features of 000webhost's free account is that you can run PHP or mySQL, it is also somewhat of a con.
Usually free hosting plans run on earlier versions of code, so this can make your website or business run slowly. Which is a huge deal for users online. When was the last time you waited over 30 seconds for a page to load? If I wait over 5 seconds I start to get annoyed!
x10Hosting vs 000webhost: What are the big differences?
So far in our summary of x10Hosting vs 000webhost, we've covered how both providers business models are structured, and the top features they offer to their users.
But what are the big differences between the providers?
Well, in our research we found a lot of little differences, but to sum it up all in one shot: x10Hosting offers just a little bit more support and a little bit more features.
The difference between the two services are the same as the difference in size between a nickel and a penny. They are two different things– but size wise they are very similar.
Both have free plans, and then premium plans for when you want to upgrade. Both have easy installation tools and security certificates.
So, we really made the bulk of our decision in the recommendation to our readers when reviewing customer testimonials online.
While some customers have had bad experiences with x10Hosting, it seems that they altogether generally have a positive experience. And this brand of customer security they have created for themselves speaks volumes on the Internet.
However, I don't think it would be a bad choice to go with 000webhost. They have a great product, and their $0.80 pricing is pretty hard to beat.
If you are uncertain about which platform to use, I would recommend googling "x10hosting + customer reviews" and "000webhost + customer reviews". Read through all of the reviews, and then sign up for the free version of the products. Play around with both of them for a week, and then make your decision based on the research you've gathered.
THIS POST MAY CONTAIN AFFILIATE LINKS. PLEASE READ MY DISCLOSURE FOR MORE INFO.